Terraced Food Forest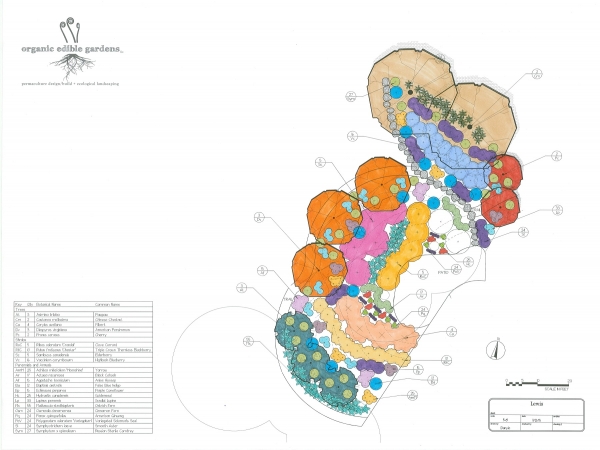 We designed this food forest utilizing the sun exposure in a woodland clearing. In order to stabilize the slope we recommended terracing the slope with logs from the property. The terracing will slow down water flow and prevent erosion while the newly installed plants are getting established.
In order to maximize sun exposure, the larger trees were placed to the north and or downhill of the smaller plants. The woody plant pallet is comprised of low maintenance food bearing trees and shrubs like pawpaw, persimmon, Chinese chestnut, elderberry and blueberry. The herbaceous plants are comprised of soil building plants like comfrey and false blue indigo, insect attracting plants like echinacea and yarrow, woodland medicinals like goldenseal and american gingseng and some edible ferns.