Company
About Organic Edible Gardens LLC
Organic Edible Gardens LLC is a sustainable garden design, build and maintenance company servicing the Northern Virginia and DC Metro areas.  We specialize in creating edible and ecologically-sustainable  landscapes that sustain and regenerate local ecosystems while providing material and aesthetic benefits to people.  Established in 2010, Organic Edible Gardens is a vibrant response to the lack of individuality, productivity and sustainability typical of Northern Virginia landscapes.  We look forward to working with you to create your own personal Eden!
Virginia Class A Contractor, License # 2705148006.
Washington, D.C. Business License # 400313000315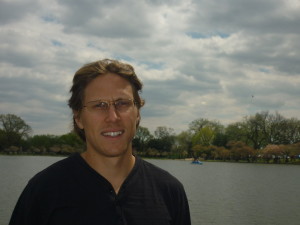 Danylo held many odd jobs for a local landscape firm while growing up, eventually becoming the foreman of the company. He graduated from the University of Mary Washington with a B.S. in Psychology.  After graduating, long sojourns in South America brought him to pursue a Master's in Anthropology from George Mason University. It was this coursework and research that opened his eyes to many of the issues affecting our culture. Applying this cultural analysis, he realized the potential for food production within the suburban landscape, leading him to form Organic Edible Gardens.  Research for his thesis brought him once again to Peru, where he explored Western participation in Amazonian plant-based medicine. While there, he observed Westerners searching for meaning in their lives –  meaning that can be found by interacting and reconnecting with the natural world. A year later he received his Permaculture Design Certificate from Wayne Weiseman of The Permaculture Project, which rounded out and strengthened his knowledge and experiences.  In 2013, Danylo became an Accredited Organic Land Care Professional, certified by NOFA Organic Land Care.